Jordan MPs want patriarch out ( 24.03.2005 )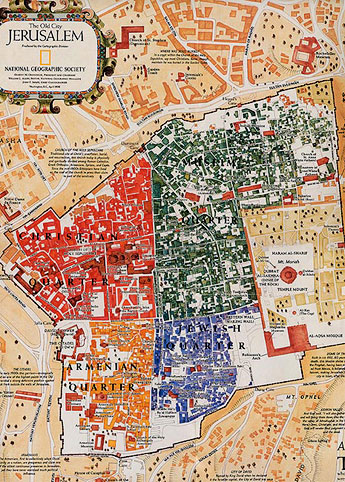 AMMAN (AP) - Jordanian lawmakers urged the government yesterday to dismiss Jerusalem's Greek Orthodox patriarch and put him on trial for a reported sale of Church land in the holy city to a Jewish organization.
The reported sale has sparked an uproar among Palestinian followers of the Church, who accuse the Greek leadership of betraying the Palestinian cause. A number of Jewish organizations seek to buy properties in Arab sections of Jerusalem to boost Israel's claims there.
A petition signed by a majority of members of Jordan's lower house of Parliament accused the Greek-born Patriarch Irenaios of "negligence and carelessness" and violating a 1958 Jordanian law barring the sale of Church lands in Jerusalem.
Jordan ruled east Jerusalem along with the West Bank for 17 years until Israel seized the territories in the 1967 war. Israel has since annexed east Jerusalem, which the Palestinians claim as the capital of a future state. "Nobody has the right to act independently with Church properties. This is a flagrant violation of the Orthodox followers' belongings," said Jordanian lawmaker Mahmoud al-Kharabsheh.
[Palestinian MPs passed a resolution on Tuesday urging the Palestinian Authority to no longer recognize the rule of the Patriarchate over the Orthodox Arab community.]
The Israeli daily Maariv reported on Friday that the Church sold land, including two hotels, in the walled Old City of Jerusalem to Jewish groups working to bolster the Jewish presence in the area.
The information is taken from the Greek daily newspaper Kathimerini:
http://www.ekathimerini.com/4dcgi/_w_articles_politics_100008_24/03/2005_54409